Employed persons, LFS (interview)
The Labour Force Survey counts persons employed if they have worked at least one paid hour during the reference week, or if they are only temporarily absent from work, e.g. on vacation, are ill or on maternity leave.
Documentation
Documentation of statistics
Get an overview of the purpose, content and quality of the statistics. Here you can find information on the sources that the statistics are derived from, what the statistics contains and how often it is published.
Key figures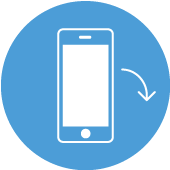 Related content in Employed persons, LFS (interview)