An international development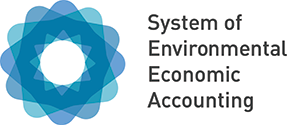 The Environmental-Economic Accounts are based on guidelines developed by the UN, the World Bank, IMF, OECD, FAO and the EU to create a basis for internationally comparable estimates of the relationships between economics and the environment. The international statistical standard called SEEA CF, which stands for System of Environmental-Economic Accounting - Central Framework. SEEA is the basis for the EU and other countries' work on Environmental-Economic Accounts. The general guidelines ensure that countries measure the same things and do it the same way, so results can be compared internationally and over time. Indicators derived from the Environmental-Economic Accounts could simultaneously form the basis for a part of the development goals (Sustainable Development Goals), which the United Nations is in the progress of setting up.
At present there are comparable accounts on the EU countries' emissions to air, environmental taxes and material flows.
From 2017 onwards the countries are required to report information from the energy accounts, the accounts of public environmental protection expenditures as well as information on green goods and services.
At the global level, the UN urges each country to first implement the modules of the Environmental-Economic Accounts that illustrate the most important environmental aspects in the countries concerned. Thus, there is expected to be a gradual development of the Environmental-Economic Accounts globally.
More than 50 countries have already developed parts of Environmental-Economic Accounts and many countries have programs for further expansion with more modules.
Contact
Ole Gravgård Pedersen
Phone: +45 39 17 34 88